The sun sets on Southland with Raferty Dam front and center on December 20th.
It would have been a brown Christmas had it not been for a few last minute flurries.
Yes, that is a corny title, but what other year could you use it? A topic I am sure we are all sick and tired of hearing about is Covid 19, but something so influential is too hard to ignore. Everyone was very glad to turn the page on 2019 because of the disastrous never ending harvest, and for different reasons, some people will be glad to see 2020 in the review mirror.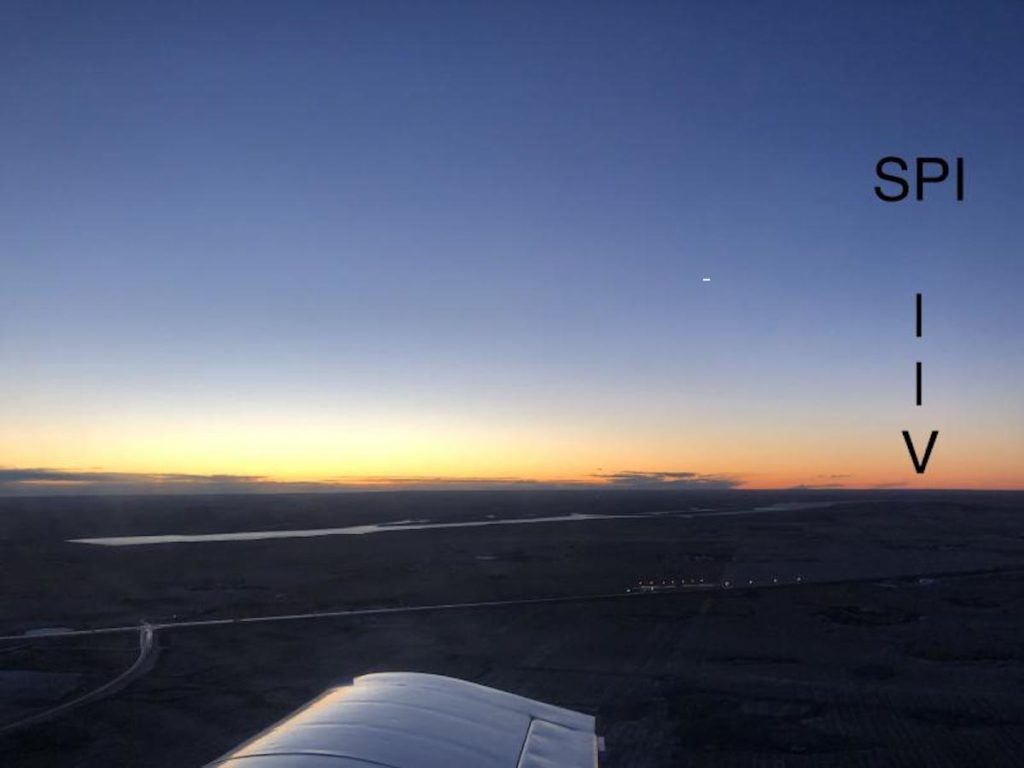 When referring to Covid and Agriculture, Ag has gone relatively unscathed compared to some other industries. It is hard to find much of anything positive about the virus, but overall, it helped the Agriculture industry more than it hurt it. Initially it inflated prices and created a lot of demand when everyone wanted an additional bag of lentils or can of peas in their cupboard. That naturally also decreased on farm inventories and set up for a strong leveraged farmer for the fall.
The smoother than normal harvest helped produce a higher percentage of top quality commodities. That makes marketing easier, but it also created a big hole in the feed market. All locations that use some type of feed, have scrambled all fall. The remnants of the 2019 harvest are disappearing and the scraps of poor quality 2020 produced are highly sought after.
Movement was strong and steady this fall, but tapered off into December. It always does for Christmas, but this seemed earlier this year. Demand slowed, but grower selling interest has been limited as well. Part of it, is that famers have moved a good portion of this year's inventory (not just pulses) so pushing sales is not necessary. The other part, is that the weather has been amazing. Technically winter does not begin until December 21st, and everyone took advantage of the "fall" weather. A lot of time was spent outside instead of being cooped up, taking away from some marketing time.
As we stare 2021 in the face, new crop will become a focus. Up till now, other than Flax, new crop discussion has been barely a whisper. Grain movements have been strong, leaving nothing burdensome in the bins. Dryer conditions are not in play yet, but if that trend continues, it will influence some planting decisions. It is not quite a brown Christmas here in the South East, but very close.
As most people know, there is no Saskatoon conference this year at the beginning of January. Cropsphere (formerly Crop Production) really launches the upcoming growing season, as the majority of the trade would make an effort to head to Saskatchewan. Most years, that conference kick starts new crop discussion, as merchants from all across Canada, the US and some from around the globe get together. It is a good time for a recap on how that current year is going, and the crystal balls come out for the spring plantings. We will all get by without it, but that face-to-face will be missed this year.
Estimated Seeded Acres
Canada
| | 2018 | 2019 | 2020 | |
| --- | --- | --- | --- | --- |
| Lentils | 3,764,000 | 3,779,000 | 4,233,000 | +12% |
| Peas | 3,615,000 | 4,333,000 | 4,255,000 | -2% |
| ChickP | 443,000 | 392,000 | 299,000 | -24% |
| Flax | 857,000 | 936,530 | 911,800 | -3% |
USA
| | 2018 | 2019 | 2020 | |
| --- | --- | --- | --- | --- |
| Lentils | 789,000 | 486,000 | 518,000 | +7% |
| Peas | 881,000 | 1,103,000 | 999,000 | -9% |
| ChickP | 662,000 | 451,000 | 254,000 | -44% |